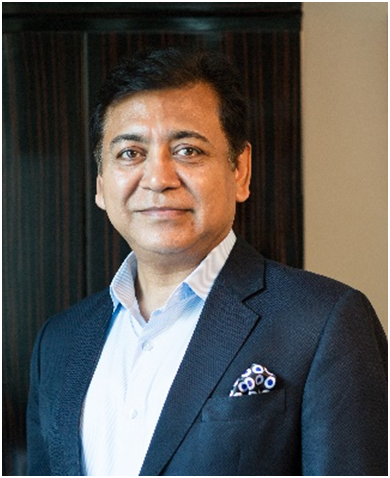 Rajesh Narain Gupta
SENIOR ADVISOR
---
Gupta is enrolled as an Advocate with the Bar Council of India since 1988. He has a vast experience in corporate and transactional matters including litigation. He is the Managing Partner of a full service law firm, SNG & Partners, having presence in Mumbai, New Delhi, Singapore and Qatar.
Rajesh has a vast experience in corporate and transactional matters including Litigation. His area of specialization includes Banking and Finance, Commercial Laws, Real Estate and Private Client practice. He is an advisor to a number of foreign and Indian Banks, Financial Institutions, Corporate and Industrial Houses, Real Estate players. He has been a pioneer in India in Succession & Estate Planning.
Closely connected with the Banking industry, he has been involved for over two and half decades in negotiating and drafting, lending and security documentation for Banks and NBFCs. He has vast experience on the distressed asset side and was retained by Banking Industry to advice on implementation on the procedural part of the Securitization & Reconstruction of Financial Assets and Enforcement of Security Interest Act, 2002. He was also a special invitee by the Indian Bankers Association and the Reserve Bank of India in connection with the amendment of Banking Regulation Act 1949.
He was instrumental in advising leading Banks and NBFCs including HDFC Ltd, ICICI Bank, and several functional banks and private banks, on the mortgage finance and preparing the legal manuals around the product.
He has advised on several transactions on real estate including matters connected with town ship developments, FDI, residential and commercial projects.
He has widely contributed and has been a pioneer in the area of private wealth laws and has advised Ultra HNIs and HNIs on matters connected with Succession Planning. He works closely with several promoter families and advises them regularly on strategic issues.
Rajesh has contributed to legal research papers that have been published by leading dailies, law journals and reputed publications in India and abroad. Co-author of several books on banking laws and practices, he been a Speaker at various forums in India & abroad on matters of legal significance.
Completed the Independent Directors Certification Program, "The Directors Club" as introduced by Hunt Partners with Board Evaluation, UK, Khaitan & Co and SPJIMR in September 2016.
 
Acknowledgements
Recognized amongst the top 100 lawyers in India in a definitive "A List" of India's legal profession published by India
Business Law Journal, in collaboration with the Indian Corporate Counsel Association (ICCA) in 2016.
Recognized as the notable practitioner in area of Private Client Wealth Laws- India by Chambers & partners-2016.
Recipient of "National Law Day Award" for unique contribution in the field of banking and finance laws 2014 jointly organized by International Council of Jurists, International Commission of Writers, Department of Law, University of Mumbai, All India Bar Association and Indian Council of Jurists.
Ranked amongst the Leading Lawyers in the Chambers Asia Pacific & Chambers Global for 2014 & 2015 in the field of Banking & Finance and Real Estate.
Treasurer and member of Managing Committee, STEP (Society of Trust and Estate Practitioners, India)
Member – FICCI National Executive Committee & the Steering Committee 2013.
Special invitee – FICCI National Executive Committee 2014 & 2015.
Chairs the Banking and Finance Section of National Bar Association of India.
Advisory Board Member of US-India Investors' Investment Forum (USIIF), constituted by the US Embassy to promote trade in US and India.