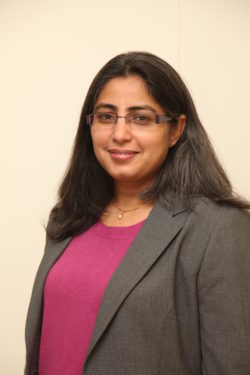 Vibha Batra
Chief Executive Officer / Co-Founder
---
Vibha Batra has close to 19 year of work experience including 16 years of Credit Analysis, Rating Analytics, Risk Management, Investor Interaction, Team management, Compliance and Regulatory Affairs at ICRA.
Till July 2016, Vibha was part of Leadership team at ICRA (a subsidiary of Moody's Investors Service), a Leading Credit Rating Agency in India.
Vibha also led the process for accreditation of ICRA by the Reserve bank of India for 'New Capital Adequacy Framework' under Basel II'.
Vibha has credit rated over 1500 investment grade companies through various credit cycles as part of Financial Sector Head and as a Rating Committee member. She also led the credit rating transition and default studies at ICRA.
She also led the process for accreditation of ICRA by the Reserve bank of India for 'New Capital Adequacy Framework' under Basel II'. Vibha has done her B Tech from NDRI, Karnal and MBA from Indian Institute of Management, Bangalore